News
Date added: 18/07/2018

2018 Christmas Ranges Now in Stock....
Date added: 13/06/2018

NEW Curious Metals Colours

Arjo Wiggins have revamped the Curious range and we have bought in 7 of the lovely new colours in card (300gsm) and paper (120gsm). They have discontinued the following colours (we have plenty of stock at present though): Blueprint, Botanic, Cognac, Lime, Mandarin and Shadow. The new colours are: Chartreuse, Pink Quartz, Rose Gold, Eucalyptus, Peacock, Night and Magma.

Available in uncreased card, paper, creased card blanks, pocketfolds and wallets......

Date added: 30/04/2018

Nre Crush card and paper

We have just bought in to the Crush range, card and paper in Grape. The card is 250gsm and the paper 120gsm. Grape is grey with a hint of pink. Aong with the rest of the Crush cards and papers it is made using process residues from organic products to replace up to 15% of the virgin fibre.

Date added: 23/04/2018

Curious Violette and Fashion Purple

We are sad to report that the very popular Curious Violette has been discontiinued by the paper mill that makes it. No idea why, maybe we and our customers are the only people who buy it!!!!

We are now stocking the Boutique Fashion Purple which is pretty near to the Violette (Cadbury Purple) colour, this is availabel in 350 and 130gsm.
Date added: 16/03/2018

New - White Glitter Paper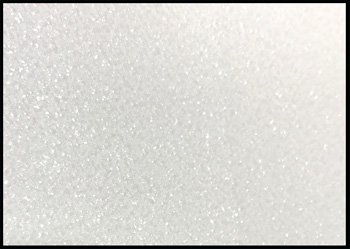 Just arrived into stock, this pretty white textured glitter paper. Unlike our other white glitter card and paper, this one is not irridescent so glistens just like snow. Perfect for creating beautiful wedding stationery.
https://www.pdacardandcraft.co.uk/artoz-a4-self-adhesive-glitter-paper-rose-gold-and-other-colours-available.html
Date added: 16/02/2018

Two new Boarding Pass Wallets

We have had a lot of requests for us to start making Boarding Pass Wallets, so we have had two dies made, one measures A6 once folded, and the other DL. They can be found in the Wallet section

Card Wallets
Date added: 13/12/2017

Christmas Deliveries

We are sending parcels, up to and including Thursday 21st for delivery up to 22nd December. And then from December 27th, apart from the Bank Holiday 1st January, parcels will be going out each day.
Date added: 02/12/2017

New Diagonal Ready to Make and Handmade Envelopes + Liners

We have had many requests for diagonal flap ready to make and hand made envelopes. So we have started making four sizes to begin with, 130x130, 150x150, 133x184 and C6. We have also created blocks to make envelope liners for these as well.

Three of the diagonal liners also fit the C6, 133x183mm and 150x150mm standard 100gsm in white and ivory and also the 130gsm wedding envelopes.